Brian Lasky talks about his KSR adventure in 2015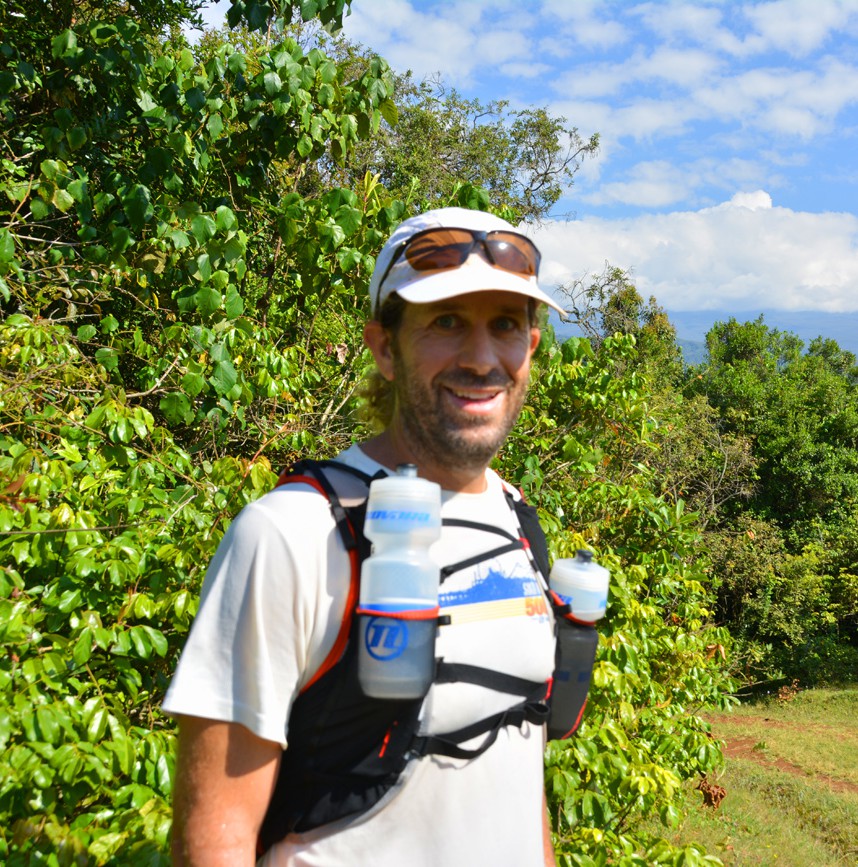 Mr. Brian Lasky joined Simon and other international runners on the 2015 Kilimanjaro Stage Run. Brian wanted to turn this adventure into a personal accomplishment. This 42 year old athlete was first and foremost a swimmer, but because he wanted to race in triathlons he had to start running.  He quickly got caught by the pleasures of running and decided to come to Tanzania to live this "trip of the lifetime."  In his interview Brian shares his experience and gives good advice for all future KSR runners…
Tell us about yourself. When did you start running?
I am a swimmer, always have been.  I never thought of myself as a good runner.  About 20 years ago, I started doing triathlons… and that's when my running started.  It was short though – sprint races and my training consisted of running 3-5 miles.  I didn't enjoy the running part initially – but I enjoyed triathlons and it was the only way to get to the finish line.  I would say that I really did not start running though until 7 years ago, when I did my first Ironman triathlon.  That was the first step in taking my running seriously. My first marathon was at the end of my first long distance triathlon.  After that, I was hooked on the run portion. 
How did you learn about Simon Mtuy's Kilimanjaro Stage Run?
A friend of mine who is a strong ultra distance racer, knew about the KSR and suggested it to me. 
The Kilimanjaro Stage Run requires experience with ultra running before doing. When did you start running ultras, what events have you done before, and what convinced you to sign up for this one?
My ultra running resume is not that impressive. I started running ultra's exactly 2 years prior to KSR.  In Nov 2013, I did my first trail marathon (42km).  That was to see if I liked running off pavement.  That led to a 2 year stint of trails… Avalon 50mi (Jan 2014); Leona Divide 50mi (April 2014); Javelina Jundred 100km (Nov 2014); and KSR in Oct 2015.  Not including countless 20-40 mi training runs on the weekends for training.
Endurance running is the preserve of a very niche group. What characteristics do you think an individual needs to possess to be successful out on the trail?
Love for nature and outdoors.  Strong mental focus for when the body gets tired.  Ability to adapt and adjust for when things go wrong. 
What was your favorite moment of the whole run? Were there any events or people that you encountered on the way that you remember in particular?
This is a hard one.  I cannot single out one specific moment or event.  Each day got better and better than the next.  I was a relatively last minute entry, did not really research this trip and had no expectations. 
I did not know much about Tanzania prior and had no idea what the landscape would be.  I just knew that it would be great.  I was not even certain that I would be able to even run all the miles planned each day.  Tim had given me the phone number of a past participant and that made me commit.  
I think the variety of landscape and that it never repeated or got old was stimulating.  The people in the villages too.  There is a certain something about them and it always made me smile when we went through the villages.  I think sleeping in the school yards was also super special.  That made it very personal with the children and future leaders of TZ.  I would definitely not remove that part of the program.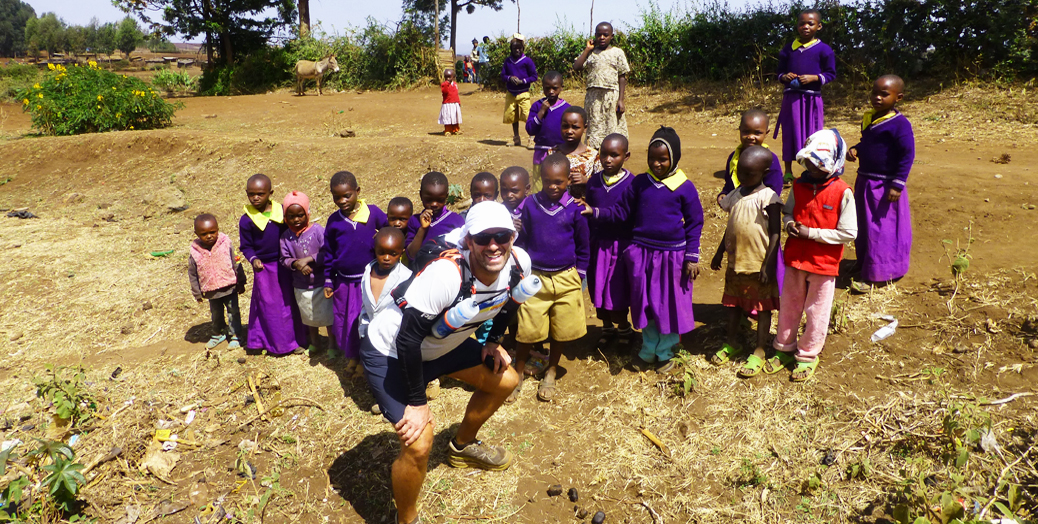 What were your emotions and physical state when you finally reached the Marangu gate with the entire group?
Emotional state was high – I did it!!!  I was very proud of what I had done.  This was my longest and hardest challenge to date.  Not only that, the day to day and back to back continuous work- that was the hard part b/c you knew after day 1 you had 7 more days left. Physical state was great.  I was still healthy, no injuries, and I felt good. I think I got stronger as the days went on.  My last 4 days I ran faster than my first 4 days. 
If you could give one piece of advice to help other runners successfully complete the Kilimanjaro Stage Run, what would it be?
Keep everything simple and basic, leave the macho ego at the door, go with no expectations, and you will have the trip of a life time!!!   Train but do not over-train. Better to go in well rested than beat up before you even start.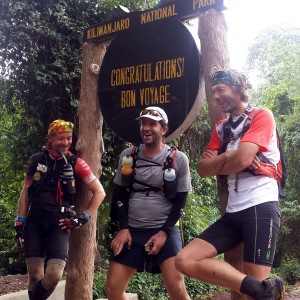 Can you describe your KSR adventure in 3 words max?
Trip of a lifetime!!!
What is your next adventure plan? Do you feel that KSR helped you out for your future running?
No adventures planned yet, but KSR taught me to reach and dream big.  I am not a "fast" runner, nor an expert runner, but I know that "anything is possible" if I put my mind to it. 
Photo credits: Fred Coppens, Simon Mtuy