Simba Farm Lodge – the KSR recharging station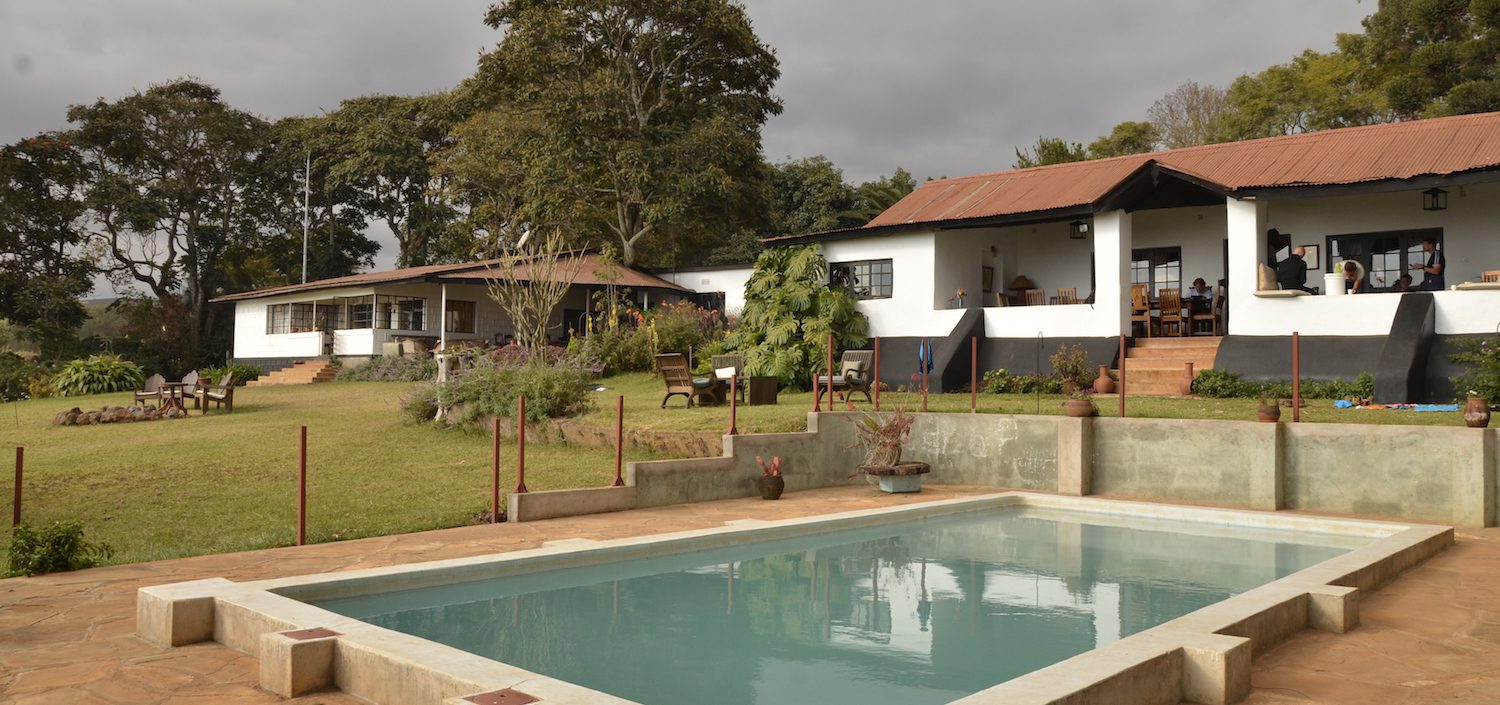 Okay, you knew running around the base of Kilimanjaro was going to be a physical challenge, and you knew you were going to be camping every night.  You weren't expecting – nor needed – any comforts of home.  Just give me a hot meal and flat spot to lay my sleeping bag after a dog-tiring day of running and I'll sleep like a baby until dawn breaks, you said.  And it is true: you are content – overjoyed each afternoon with the familiar sight of camp's olive green tents, support vehicles parked at the ready, and smiling face of Kiplet the cook preparing the evening meal.  You are hitting your stride on the trails and enjoying each new day's adventure with your newfound running friends, and the rhythm and style of KSR camp life suits you just fine.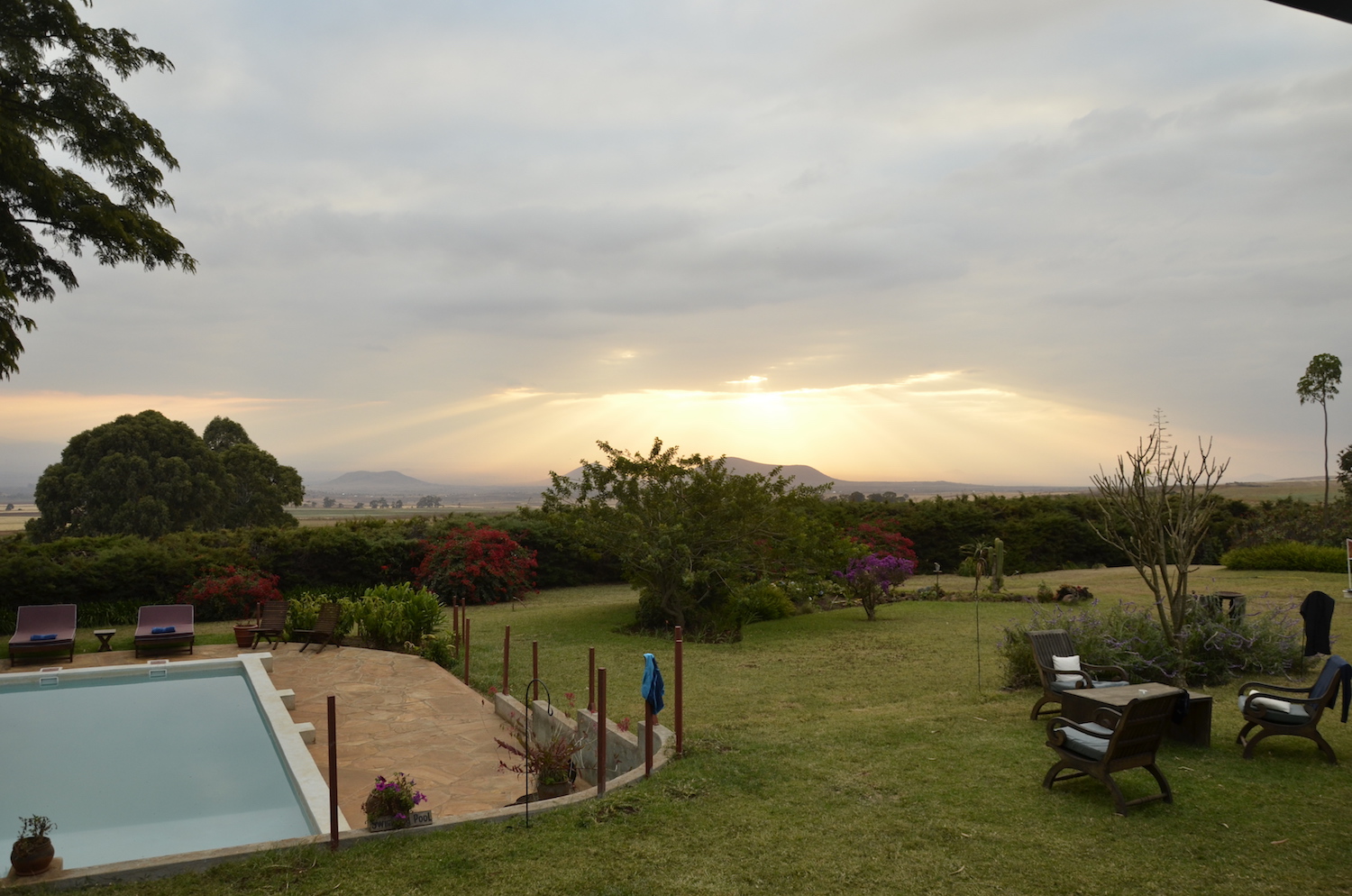 But on the fourth day in the afternoon you descend down a winding dirt track into a huge expanse of barley and wheat fields as far as they eye can see… Simba Farm.  You've still got a few kilometers to go on the smooth farm roads, but know at the end of the path you will find the farmhouse and lodge.  You run a little lighter knowing tonight you will be sleeping in a bed and enjoying the luxury of a hot indoor shower.  Ah… bliss!
The farm house is a relic of a bygone era, refurbished and repurposed to accommodate overnight guests.  The host Bruinsma family prepare for the team a sumptuous feast of farm-fresh foods, all served family style on the porch of their house with views overlooking the gardens, fields, and majestic Mount Meru beyond, with lively conversation to provide additional flavor to the meal.  Enjoy pre- (and after-) dinner drinks on the veranda as the sun sets behind the mountain and the sounds of the African evening come to life.   Relax, repeat, and enjoy!  Return to your room sated and serene, ready to fall into bed and dream of more adventure in the days to come
The next day you arise in the cool morning fully refreshed and recharged to take on the days' run.  It covers the most distance, and it turns the corner of the mountain as you will be heading east – back to Mbahe, back to where you started.  And you are happy to realize you still have four more magical days running around Kilimanjaro.