Food Fuel of the Kilimanjaro Stage Run
The Kilimanjaro Stage Run is an odyssey of exploration and a physical challenge. During the running days you burn a lot of calories! You will need several thousand calories every day. Our trained KSR camp chefs will prepare meals that will provide the nourishment needed for each day's run. As an experienced trail runner with more than two decades experience running ultras and multi-days, Simon knows what athletes need to get their energy back after their long run. He works in conjunction with the chefs to plan each day's menu.
Jake Z., who ran the first edition of the Kilimanjaro Stage Run shares his memories: "The food that we ate was absolutely amazing. Simon and his chefs were very conscious of preparing nutritious, balanced meals to fuel us for each day's challenge."
It all starts with a full breakfast!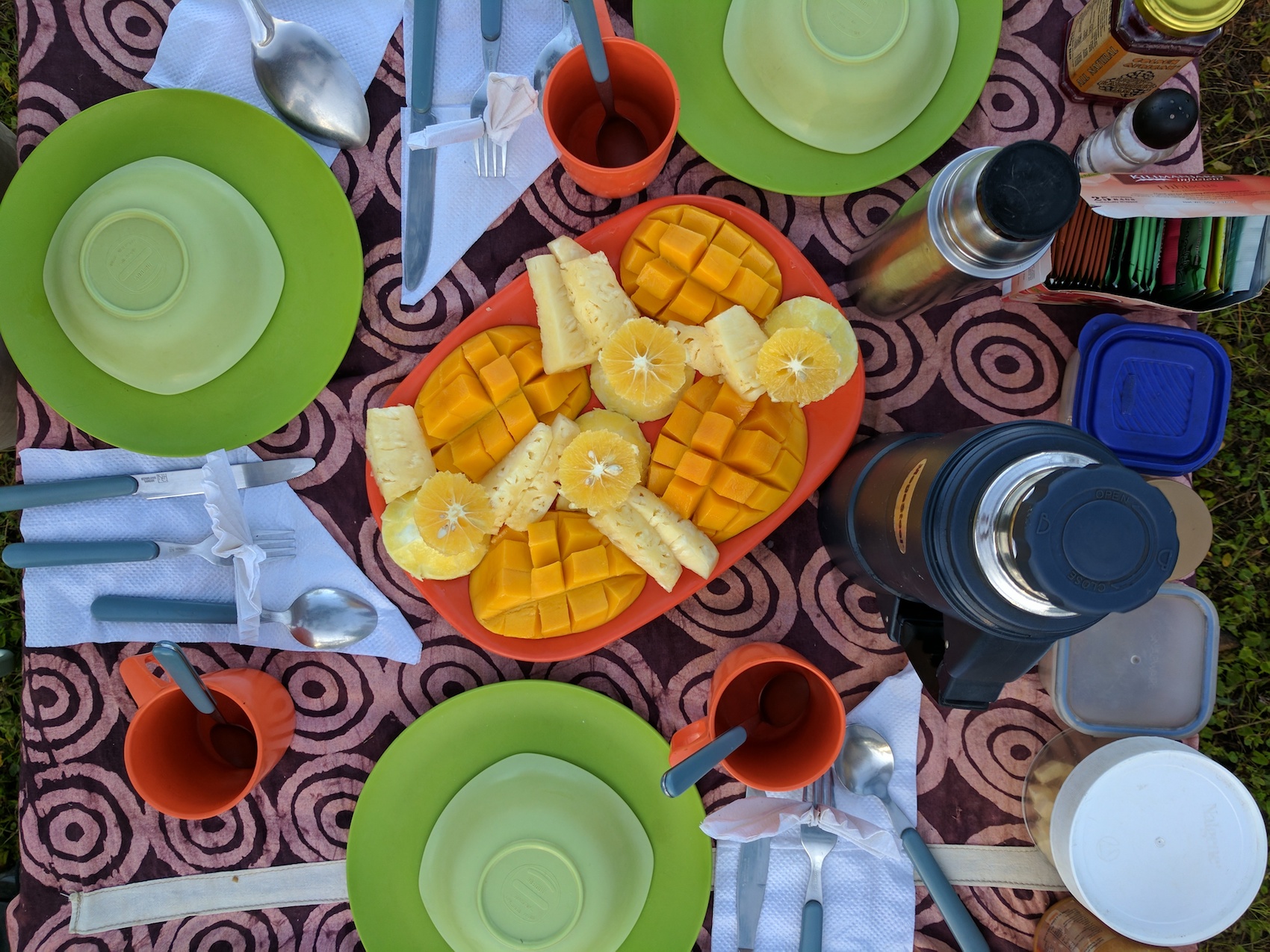 This all-important meal providing long-lasting fuel for the day, consists of fresh fruit, toast and breads, porridge, eggs, bacon, tea, coffee, and cocoa, is served in the dining tent at 7am. "On the table was fresh passion fruit, honey from Simon's farm, peanut butter and jam. It seemed like nothing was missing. Surely the best kind of food to keep us going for each day of running."
For your lunch…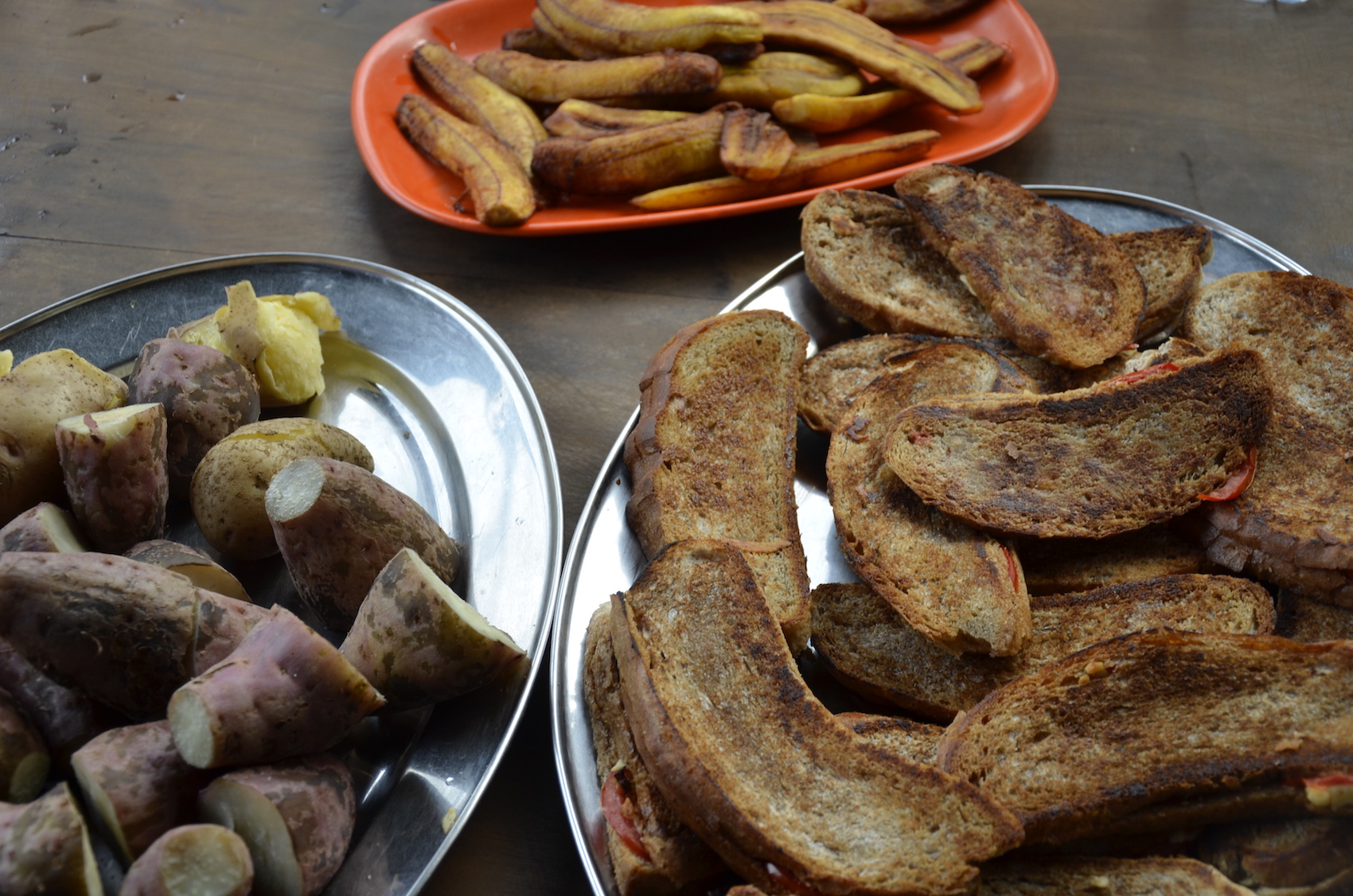 You will have the opportunity to add sandwiches, fresh fruits and vegetables, and other nutrient-rich food sources to put in your running pack each morning. This nutrition is supplemented by the snacks that you bring for yourself. You should carry with you gels, bars, and other easy to digest energy sources that you find good-tasting and effective for you.
This combination of short and long-term energy, in concert with the hearty breakfasts and dinners at camp, will help sustain you during the day and over the multiple days of running.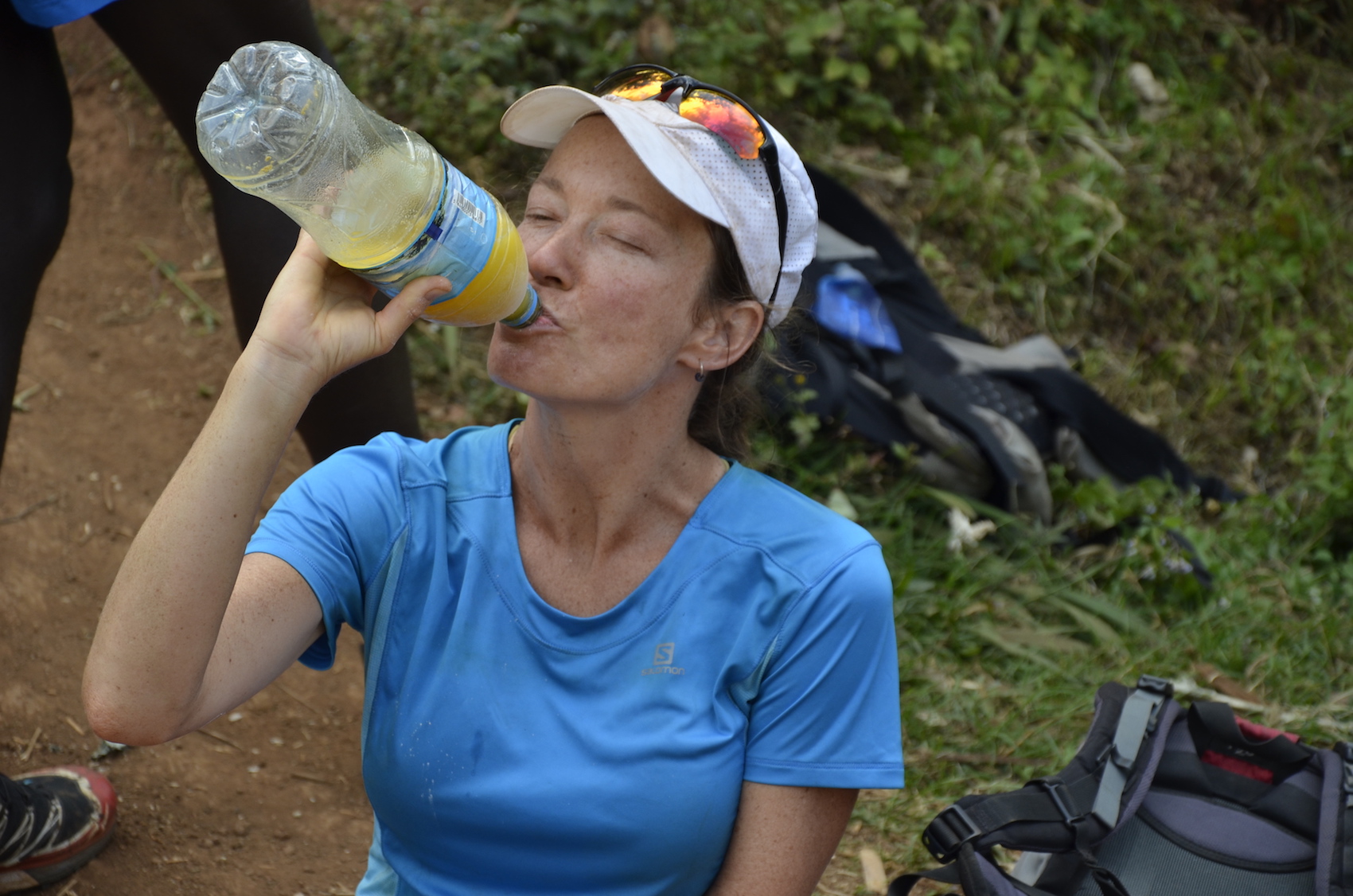 Jake also remembers… "When we finished running, the table was already ready with snacks – roasted cashews, crackers, tea and coffee. The best part was popcorn!"  Svatka, who ran the 2016 KSR, recommends bringing a recovery drink for the period between the afternoon snacks and dinner as sometimes it can be a couple of hours if one completes the day's run early.
A nutritious and substantial dinner…
.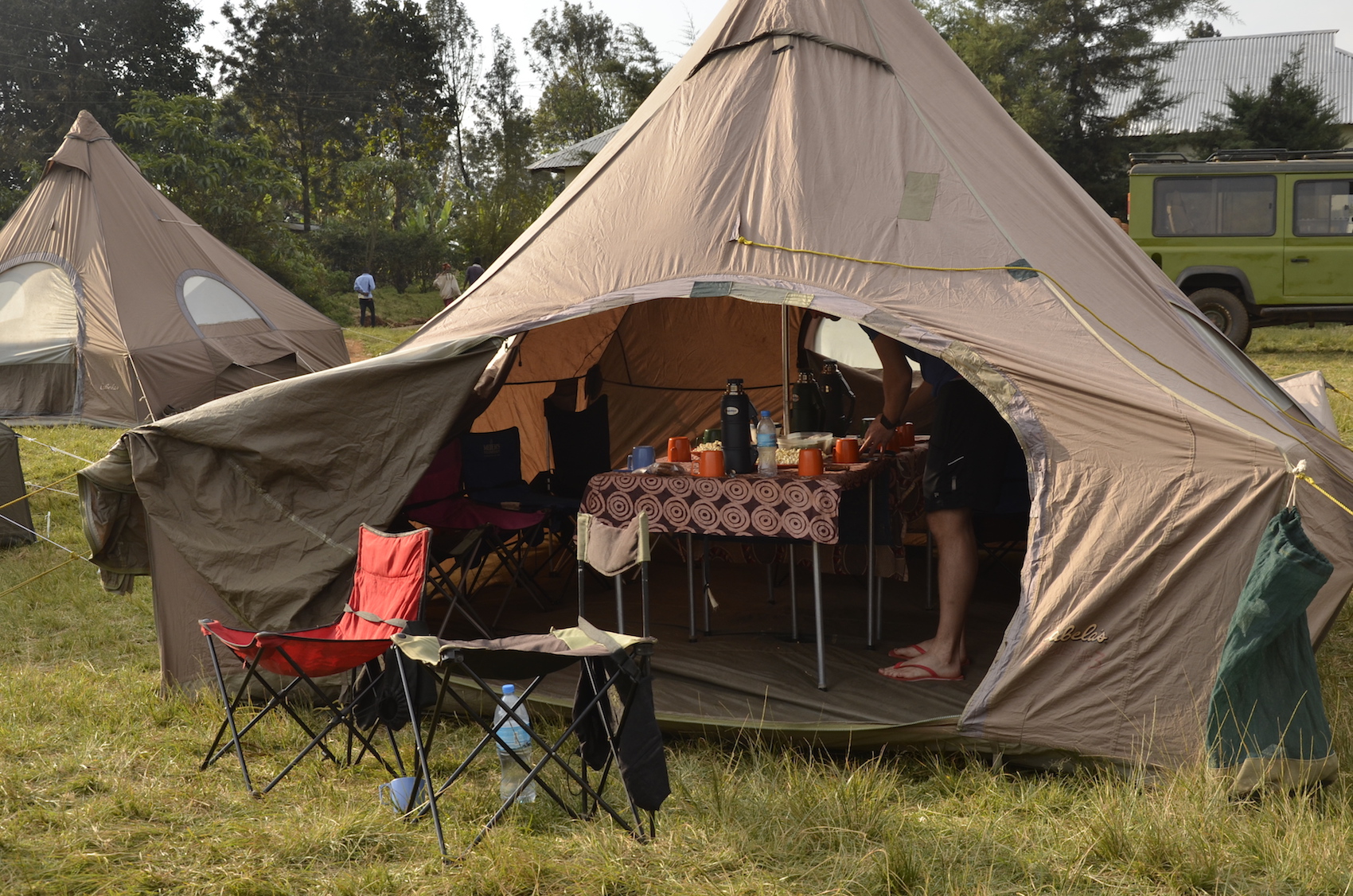 ..is prepared by our experienced mountain chefs and served around 7pm. Jake again… "Every evening was another incredible spread of food. We'd start with a soup – tomato with ginger, lentil, pumpkin, zucchini, or carrot. Then we'd get a main meal with potatoes, pasta or rice, some kind of meat, more vegetables.  We'd finish off with some kind of dessert". Vegetables and fruits like broccoli, leafy greens, avocado, bananas, and more are coming from Simon's farm and its organic garden.
"I know how good even something basic like ramen or a cup-of-noodles can be in the middle of a long run. It's like heaven sometimes. This was not that feeling – this was simply incredibly made, local, fresh food prepared with great care."
Along with the beauty of the mountain scenery, make sure to enjoy the gustatory delights of the KSR for the fuel it provides and pleasure of hearty nutritious meals on the remote slopes of Kilimanjaro!